Young Stockgrowers Sign Up Today for this Amazing Opportunity!
June 1-8, 2023

  

|

 

Denver and Washington, D.C.
Montana Stockgrowers Foundation supports a number of young rancher programs that emphasize education and leadership in the Montana ranching communities. This includes sponsoring attendees to the annual Young Cattlemen's Conference.
PAST ATTENDEES:
2023 – Dave Hanson & Chaley Harney
2019 – Chisholm Christenson & Jake Feddes
2018 – Katelyn Dynneson-Larson
2017 – Austin "Bo" Bevis & Justin Iverson
2016 – Dusty Hahn & Lacey Sutherlin
2015 – Ryan Hughes
YOUNG CATTLEMEN'S CONFERENCE INFORMATION
The Young Cattlemen's Conference,  (YCC) scheduled for June 1-8, 2023, is an opportunity for cattlemen and cattlewomen between the ages of 25 and 50 to visit segments of the beef industry in other parts of our nation with young cattlemen from other states. Facilitated by the National Cattlemen's Beef Association (NCBA), participants will travel with national attendees to Denver and Washington D.C.
The primary objective is to develop leadership qualities in young cattlemen and expose them to all aspects of the beef industry. The tour helps these young leaders understand all areas of our industry ranging from industry structure to issues management, from production research to marketing. We would also request the participant commit to staying the entire trip.

The Montana Stockgrowers Foundation will ensure funding for one participant for the full cost of the tour ($3,000) along with $500 for travel expenses. If MSGA receives a second spot for YCC, a scholarship will be provided by the Young Stockgrowers.
Airfare to Denver at the start of the trip and return airfare from Washington, D.C., are not included in the cost of the trip and are to be covered by the individual. There are also a handful of meals that are not included in the trip. Personal expenses for "after hours" activities are also not included in the $3,000 cost of the trip.
Attendees of the Young Cattlemen's Conference must be members of Montana Stockgrowers Association and National Cattlemen's Beef Association.
Participants will arrive in Denver on June 1, 2023 for the opening reception, taking place from 4:30-6:00 PM. The tour will end in Washington, D.C., on June 8, 2023, with the PAC reception and auction on the NCBA office rooftop deck from 5:00-10:00 PM. Participants should be prepared to be available and engaged for the entire length of the program. Participants are free to depart from Washington, D.C., on June 9, 2023.
Applications are currently closed for 2023.
The application may be filled out and emailed or mailed. In addition to the application form questions, two letters of reference are required to complete the application process. All applications must be complete and postmarked or received by March 15 of each year. Please mail or email to MSGA at the following address:
Montana Stockgrowers Association | Attn: YCC
420 N. California St. | Helena, MT 59601 | email: foundation@mtbeef.org
If you have any questions about the application process or YCC trip, please call the MSGA Office at (406) 442-3420 or e-mail foundation@mtbeef.org
MSF Appoints 2023 Montana Representatives to the Young Cattlemen's Conference
The Montana Stockgrowers Foundation has selected Chaley Harney and Dave Olson to represent the Montana Stockgrowers Association at the National Cattlemen's Beef Association (NCBA) Young Cattlemen's Conference (YCC).
"We are fortunate to have Chaley Harney and Dave Hanson representing MSGA at the 2023 NCBA Young Cattlemen's Conference," said Della Ehlke, Montana Stockgrowers Foundation Chair. "We are excited for both of our nominations to enhance their knowledge and grow as young leaders for our industry."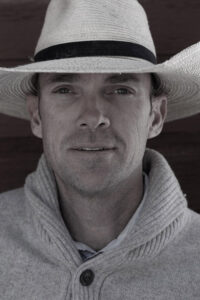 Dave Hanson is proud to be a fourth generation Montana rancher. Born in White Sulphur Springs, he spent the majority of his youth helping on his grandparents' cow/calf operation. He now works closely with his father-in-law, Mark Cooper, on the family's registered Hereford operation in Willow Creek. Dave returns to Meagher county often during the summer months to oversee operations of his fly fishing business, Bar Z Riverside Ranch. He feels fortunate to continue both of his family's legacies in the cattle industry and to spend time sharing the beauty of our great state with clients from around the US.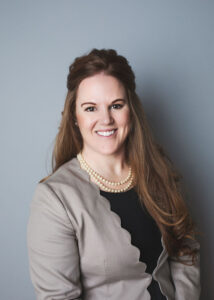 Chaley Harney has served as the Montana Beef Council Executive Director since 2012, with the office located in Billings. She is a native of Red Lodge, Montana, and is a graduate of Montana State University, Bozeman. Chaley also studied at Colorado State University and Oklahoma State University, obtaining a well-rounded land grant university education focusing on agriculture business, extension, education, marketing and communication. Chaley is also a proud graduate of Resource Education and Agriculture Leadership Montana program.
Previously, Chaley worked in Nevada and California and her role with the Montana Beef Council has brought her and her husband, Deeth, back to Montana. Chaley administers beef checkoff dollars through the MBC mission that focuses on protecting and increasing demand for beef through promotion, research and education on the state, national and international level. Chaley has served on various national, state and local boards through her current position and is involved in community organizations as well.  Chaley also owns and operates a cake decorating and instructing business called Sugar by Chaley. Chaley and Deeth have one son, Ira.